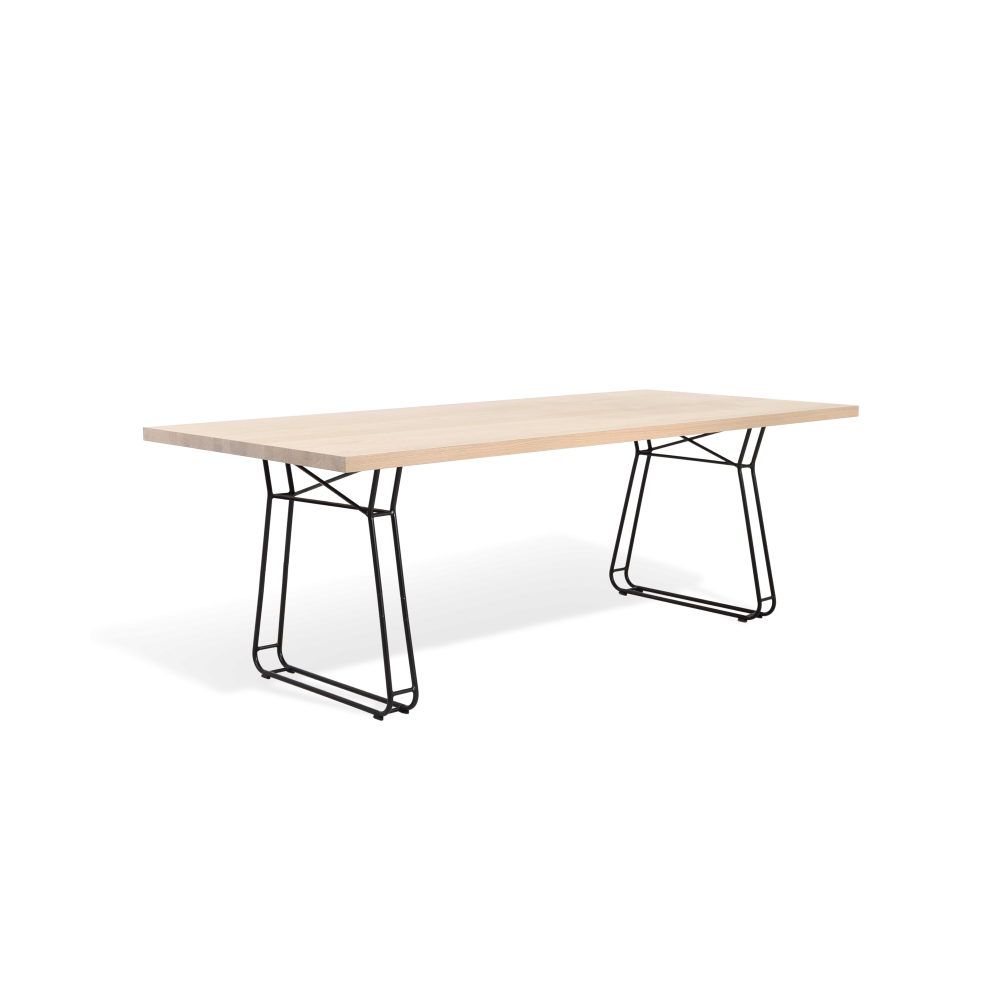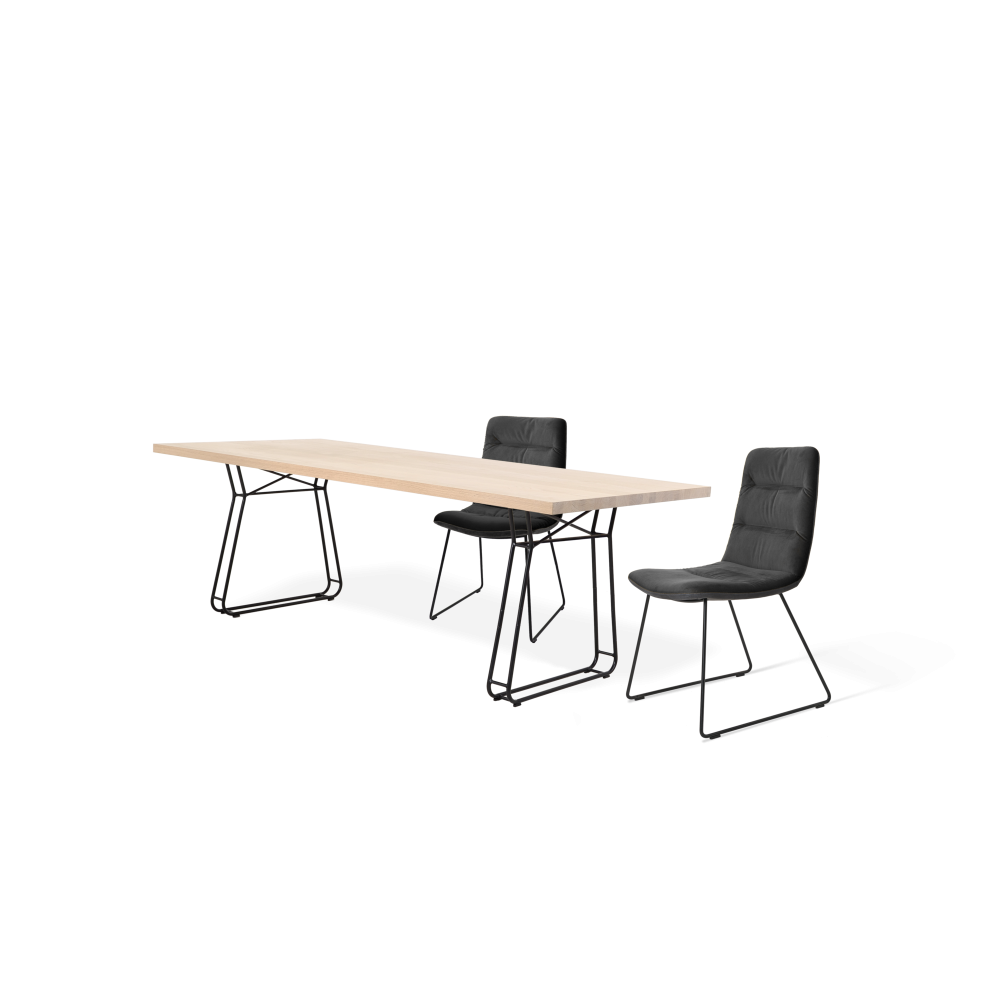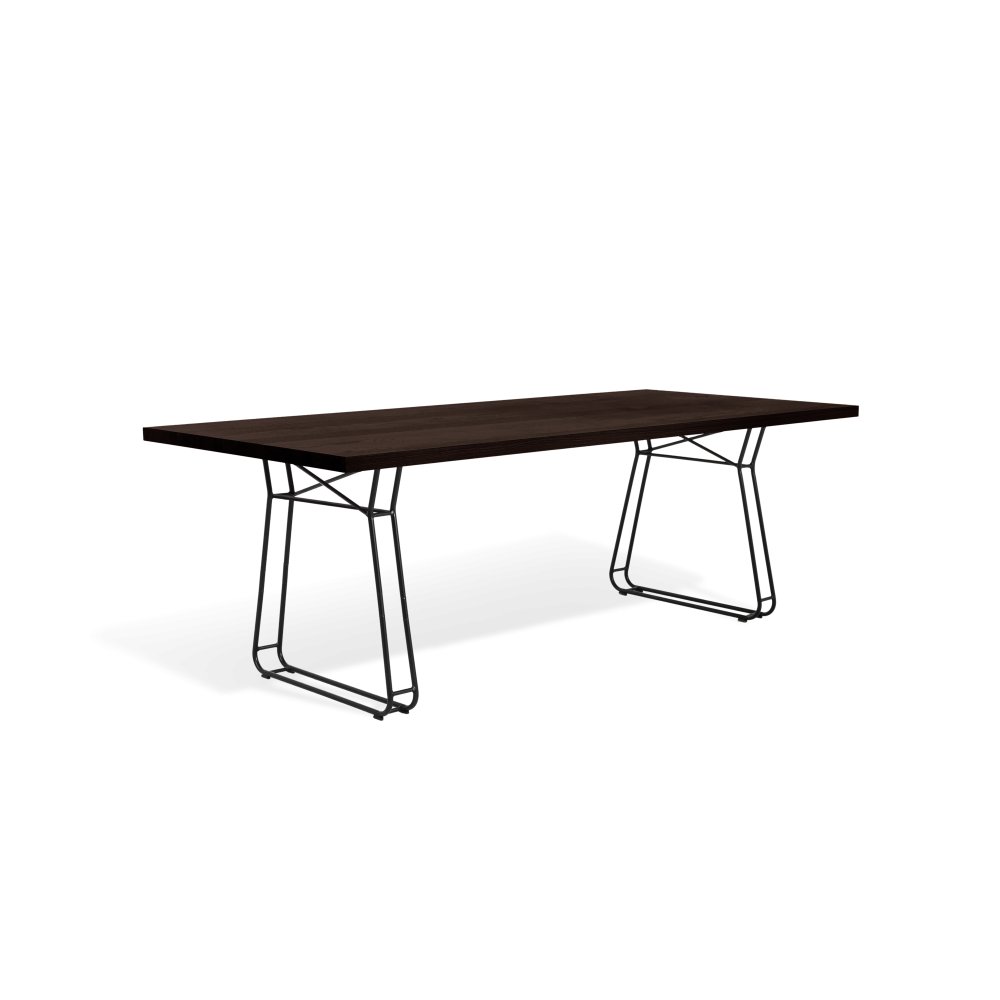 Design
KFF
FIGURA, convincing construction | The round tubular skid frame of the striking FIGURA runs in two parallel lines and, with the additional intersecting lines at the ends, is reminiscent of a supporting structure. The tabletop rustical has a hand-flattering surface with a naturally pronounced pattern.The beautifully shaped composition of the effective base convinces in contrast or in harmony with the individual choice of chairs.
Detailed information on the FIGURA
Table with round tubular skid frame powder-coated. Table top solid wood. Felt glides or plastic glides optional.
Table tops denoted as "rustic" have visible natural features such as knots or sapwood. Minor dry cracks cannot be ruled out. Knot holes and dry cracks are filled with a graphite-coloured polyester resin. The grinding is fine. The following versions are possible:
thickness ~4"
height ~76"
~63 x 35.4/39.4"
~70.9 x 35.4/39.4"
~78.7 x 35.4/39.4"
~86.6 x 35.4/39.4"
~94.5 x 35.4/39.4"
~102.4 x 35.4/39.4"