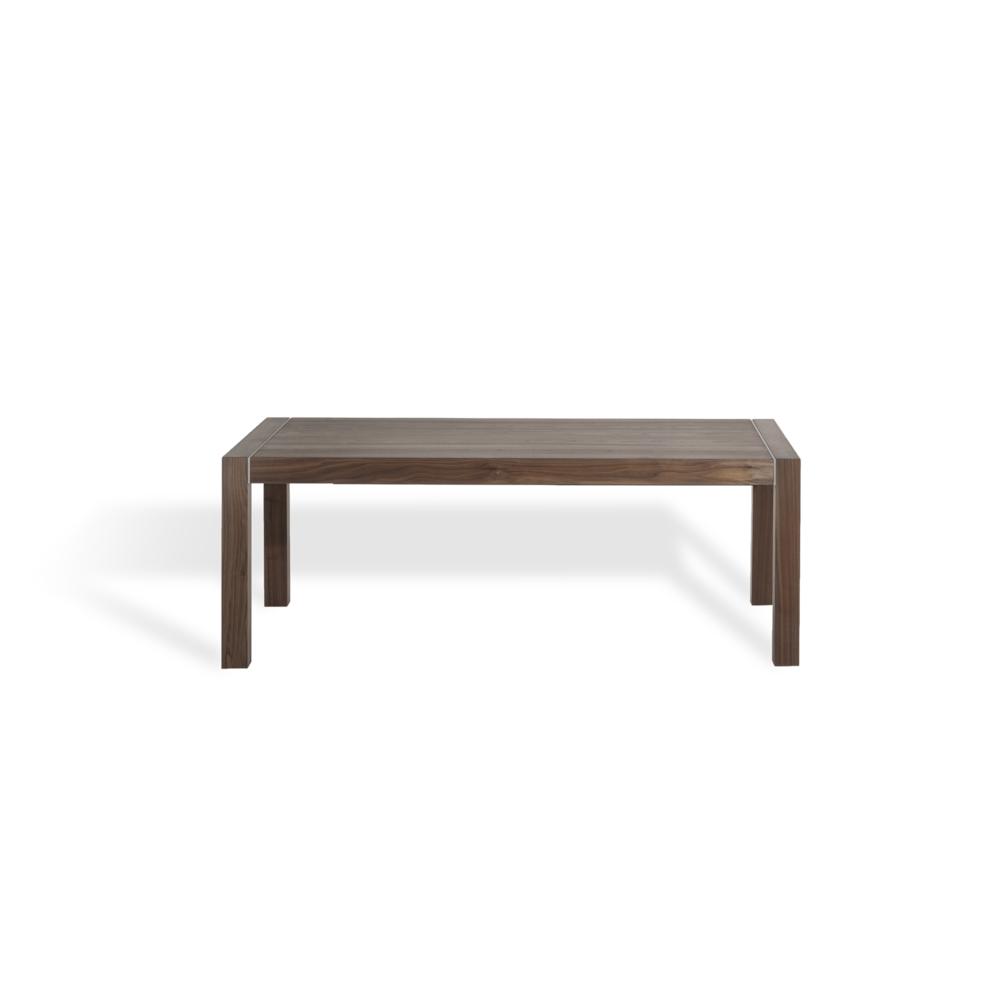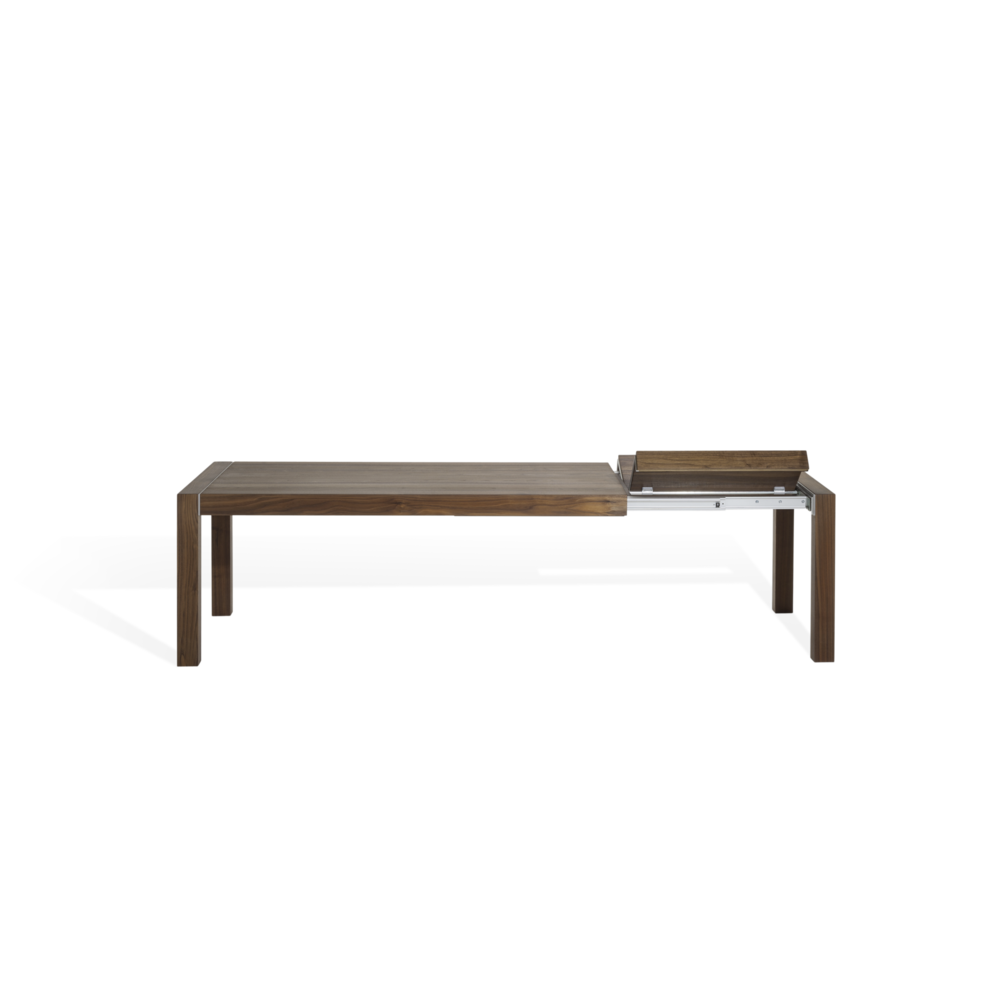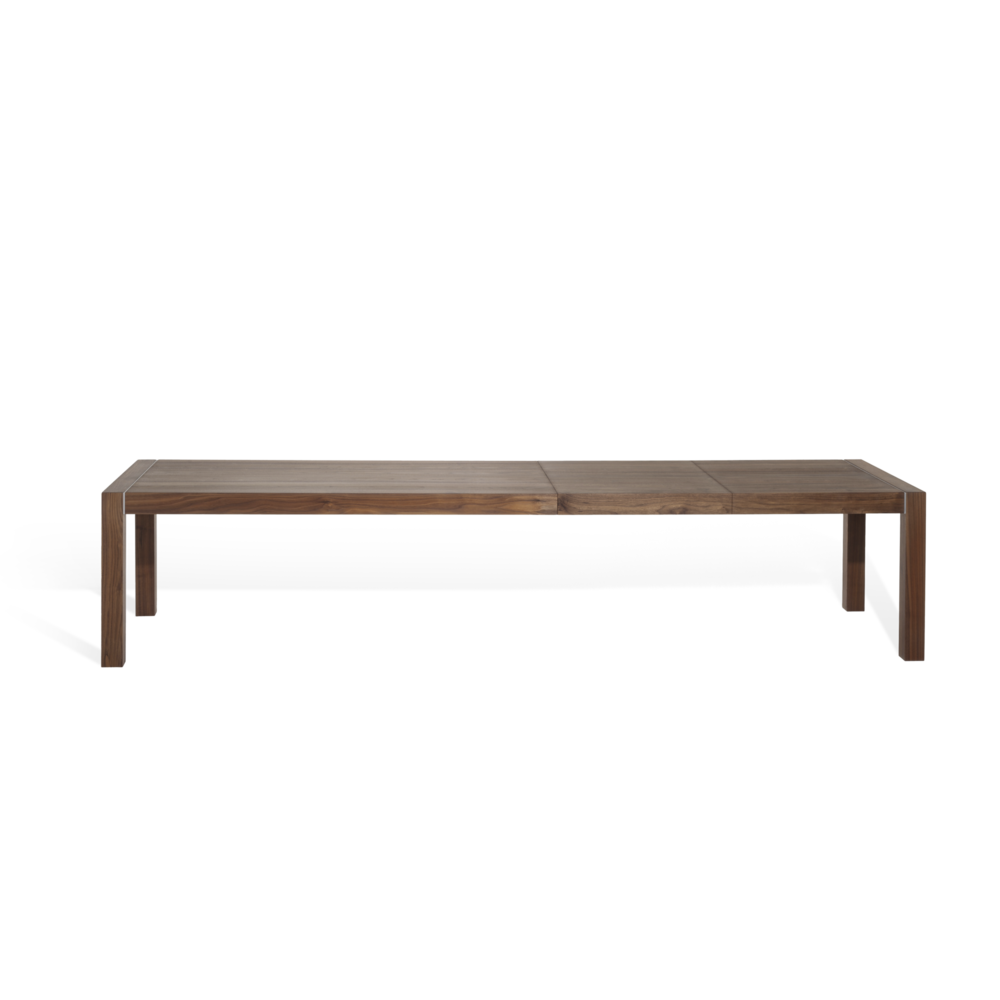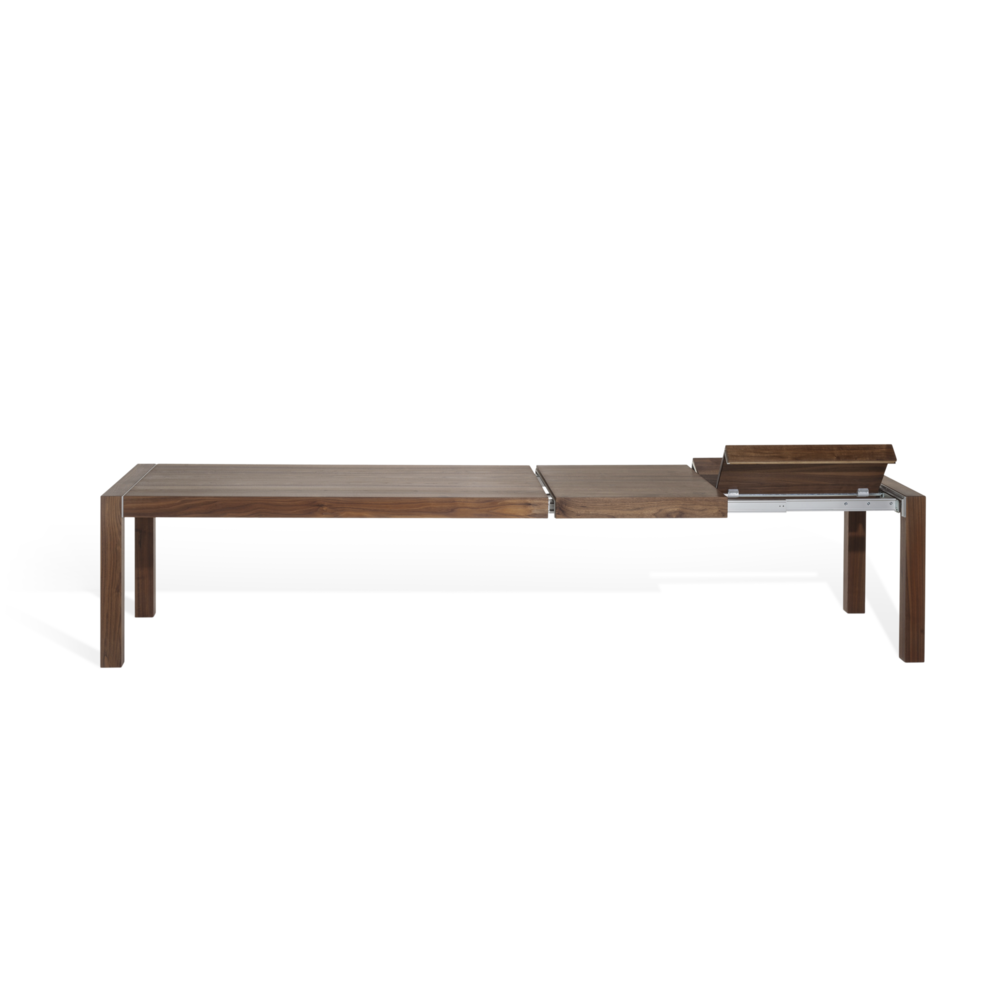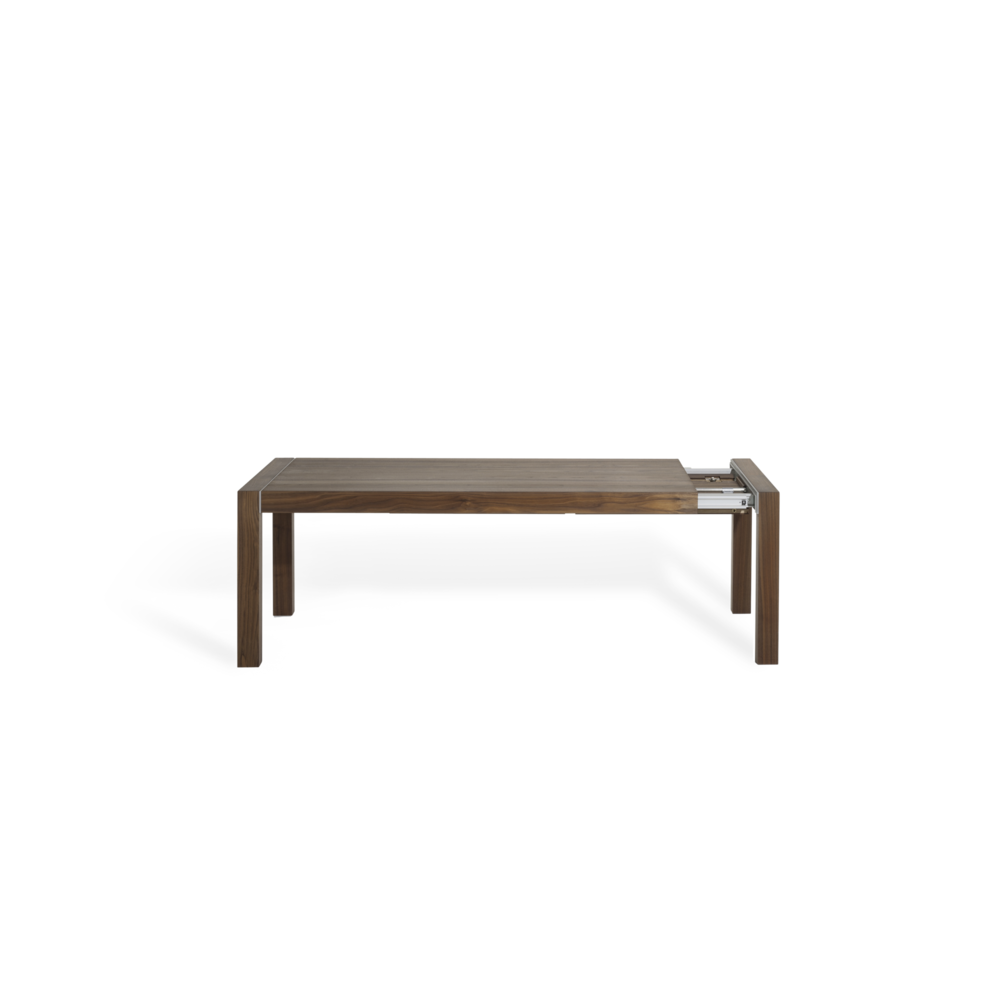 Design
ASCO
LARGO plus, timeless backdrop table | When proportions are right, the eye is pleased. Clear lines, unobtrusive architecture and true size are the attributes of this solid wood table. The LARGO plus can be extended up to 3.50 m with one or two integrated folding inserts. In order to guarantee optimum legroom, the table legs remain outside. A finely visible aluminium wire connects the frame feet with the table top. This elegant detail takes the optical weight off the timeless classic dining table. The tabletop rustical has a hand-flattering surface with a naturally pronounced pattern. The LARGO plus, restrained and pleasantly simple, adapts to its surroundings.
Detailed information on the LARGO plus
Solid wood table - four feet. Fixed or optional as an extendable table with gatefold inserts. Table top, sandwich method of construction. Edges build in thorough miter link. As a design feature there is a tiny aluminium-tread between frame-foot and table top. The table may be ordered with 1 or 2 extensions (gatefold inserts) in several versions. Gatefold inserts extensions for the tops will have different grain as they made from different roots. The feet will have non-slip glides and/or integrated wheels for best working mechanism of the extension. The extendable foot can be equipped with castors or glides on site.
Table tops denoted as "rustic" have visible natural features such as knots or sapwood. Minor dry cracks cannot be ruled out. Knot holes and dry cracks are filled with a graphite-coloured polyester resin. The grinding is fine. The following versions are possible:
thickness ~4"
height ~74"
~70.9 x 35.4/39.4"
~78.7 x 35.4/39.4"
~86.6 x 35.4/39.4"
~94.5 x 35.4/39.4"
~102.4 x 35.4/39.4"
~110.2 x 35.4/39.4"