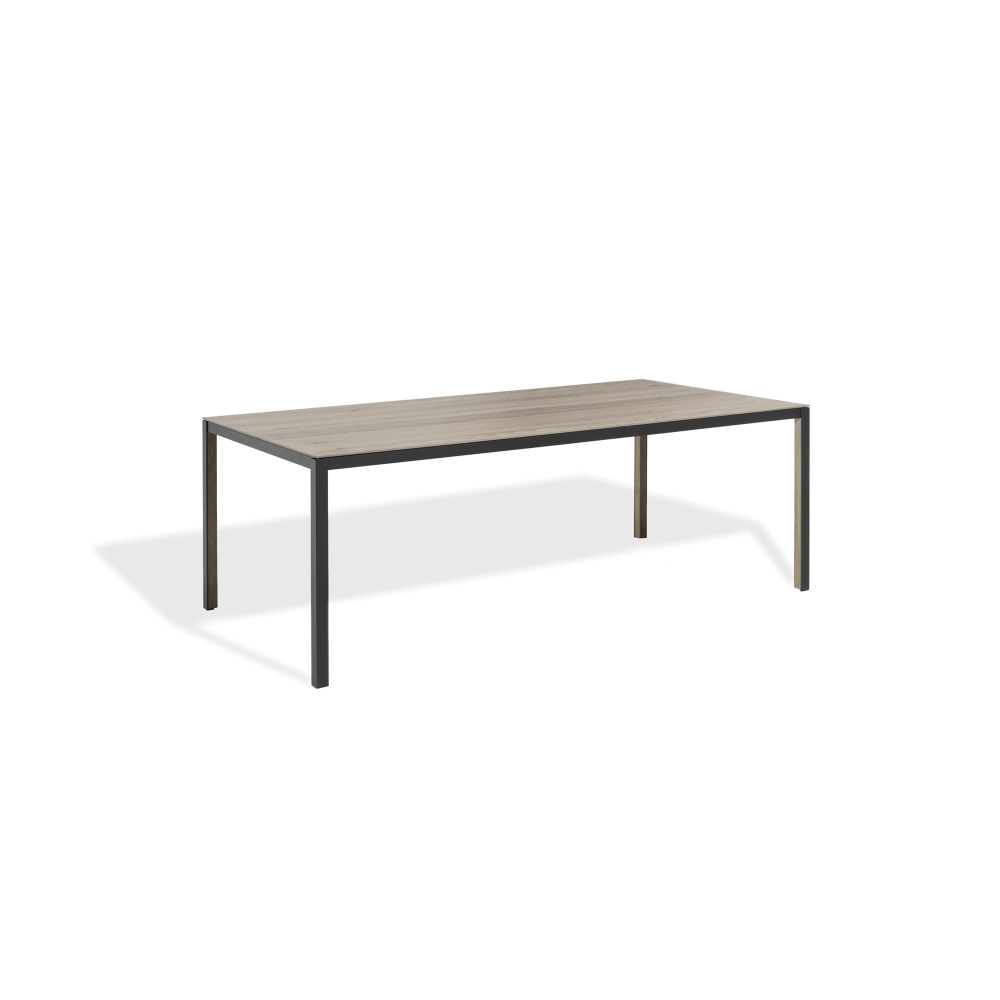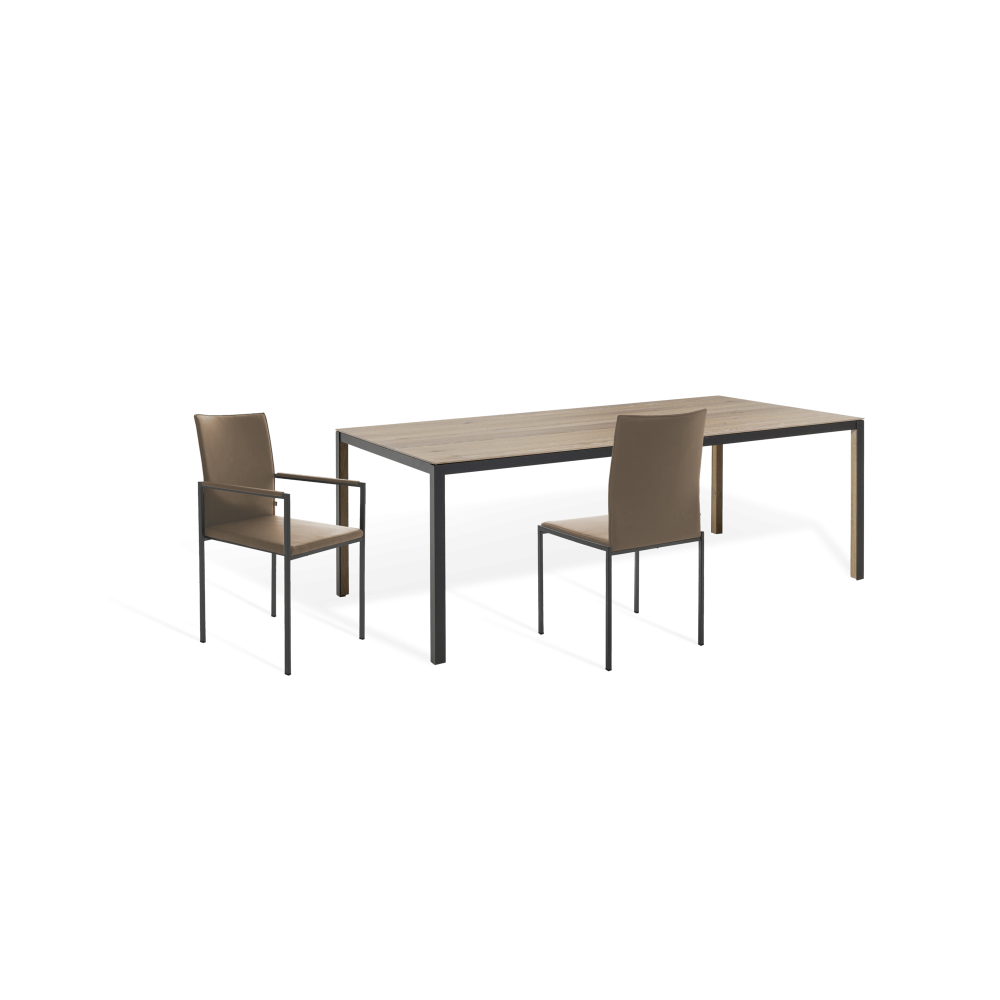 Design
kaschkasch cologne
FERRO, hidden strength | The designers at kaschkasch Cologne deliberately give this purist table a light look. Most of the solid wood panel of the FERRO sinks into the slightly receding frame. A minimal joint makes the tabletop seem to float. The rustical tabletop has a hand-flattering surface with a naturally pronounced pattern. The legs made of angle steel are filled with wooden strips and show the contrasting material combination of wood and steel from every point of view. Genuine materials without cladding characterise this reduced dining table.
Detailed information on the FERRO
Table with four metal feet. Table top solid wood carried by a small metal frame. Table top passed at all edges. Dismountable feet metal bars angle profiled. Additionally rectangluar wooden fillings matching the finish of table top. All metal parts powder-coated. Table feet with felt glides. Extensions not possible.
Table tops denoted as "rustic" have visible natural features such as knots or sapwood. Minor dry cracks cannot be ruled out. Knot holes and dry cracks are filled with a graphite-coloured polyester resin. The grinding is fine. The following versions are possible:
thickness ~3.3"
height ~74"
~35.4 x 35.4"
~39.4 x 39.4"
~70.9 x 35.4/39.4"
~78.7 x 35.4/39.4"
~86.6 x 35.4/39.4"
~94.5 x 35.4/39.4"