ASCO was founded in 1998 by Gerd Alfers in Rheda-Wiedenbrück. We have specialized in innovative table design and production at an early stage and due to the high quality and reliable service, we have earned ourselves a good reputation in the furniture industry.
A milestone in our company history, for example, is the invention of the asymmetrical table shape. The table Mono shows its practical finesse in the simultaneous use of the table top as a work and dining place and offers almost unlimited legroom.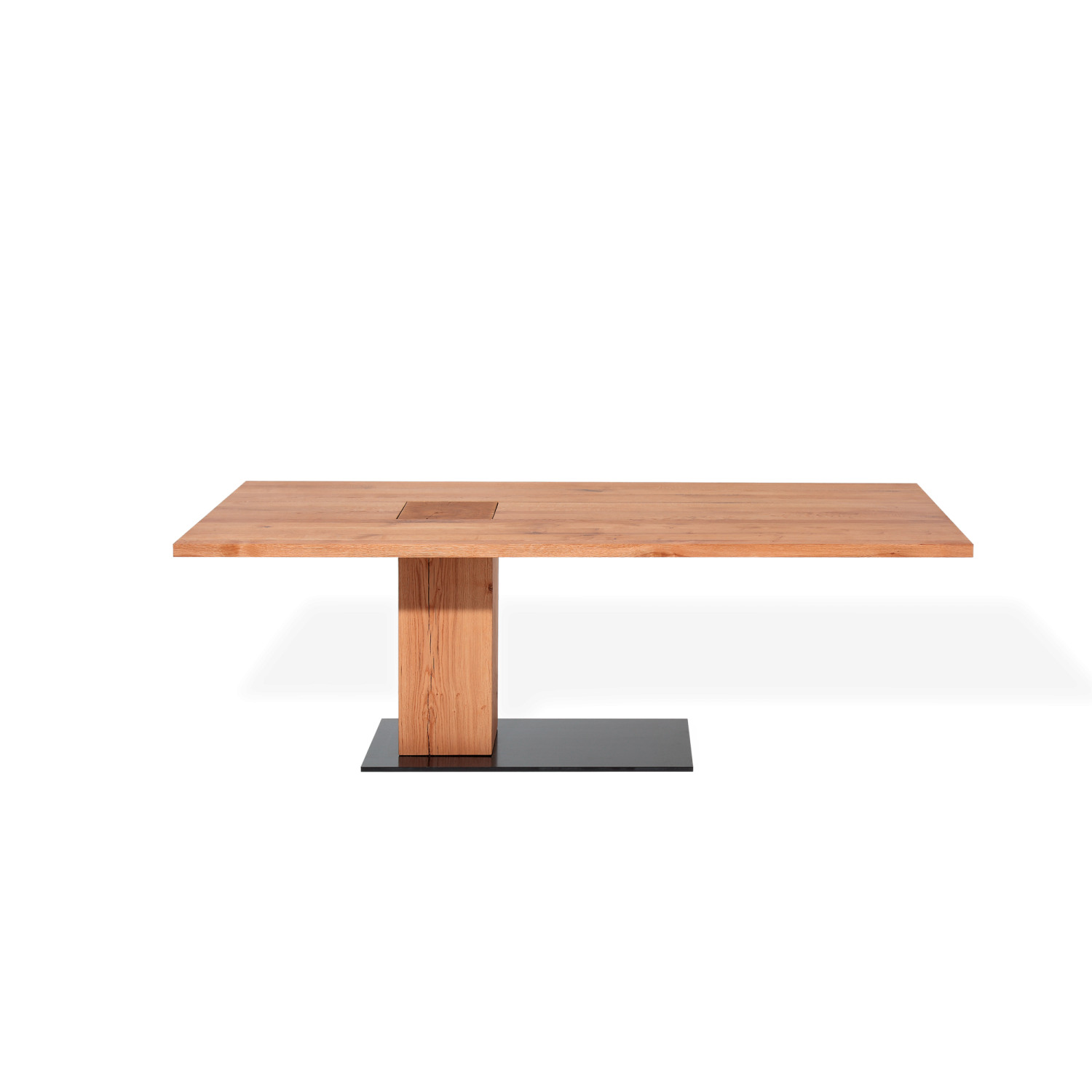 » The symbiosis between ASCO and KFF is communicative, inspiring and future-oriented. «
Jens Lewe
CEO
Since 2019, we have been working closely with the renowned seating furniture manufacturer KFF from Lemgo in East Westphalia to offer our customers the best range of high-quality tables and seating furniture. The symbiosis between ASCO and KFF is communicative, inspiring and future-oriented. Both companies complement each other in their product world and pursue the same claim, because tables and chairs belong together like food and drink. We are proud of our claim to deal responsibly with people and resources.
Our portfolio
Among other models, the Model Frame with its slender, cast frame base made of reinforced concrete and the T_Table with a strikingly filigree and thin steel frame sharpen the product portfolio in particular. Since 2019, the traditionally refurbished designs by designer Nick Pyka have complemented the range, for example with the rustic Nightingale.
Since autumn 2020, ASCO and KFF have been presenting themselves with an extensive portfolio in the joint showroom in Rheda-Wiedenbrück near Gütersloh.
Wichernstraße 2
D-33378 Rheda-Wiedenbrück
Appointments by arrangement with your exclusive specialist dealer or after consultation with ASCO.
At our dealers, you can not only take a closer look at materials and tabletop sizes and shapes, but also get expert advice.
If the merchant search is not displayed correctly to you, please make sure here under your Consent Settings that you have allowed this service.