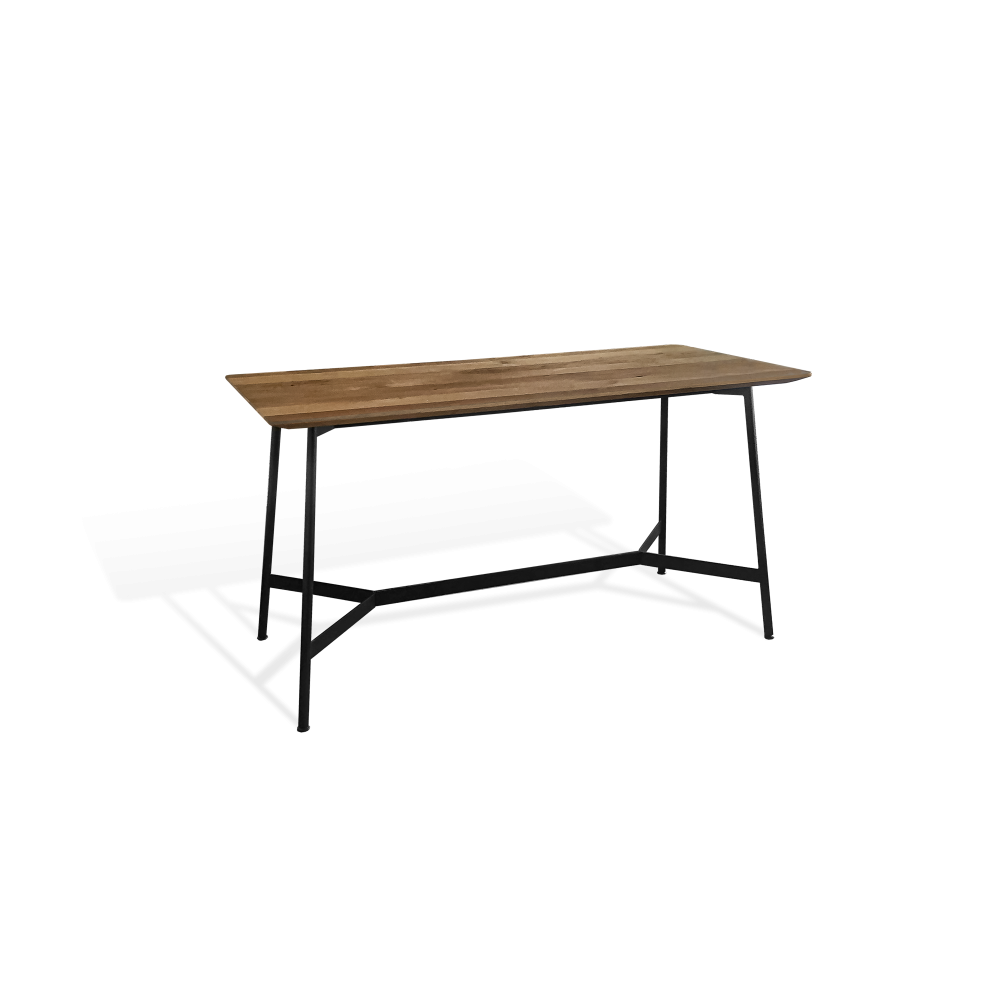 Design
ASCO
HADA, with expressive crossbar | The HADA bar table has the appearance of a work table. The table top rests on 4 flared tubular steel legs, which are connected by a flat steel crossbar positioned in the foot area with 4 diagonal struts. The crossbar can be deliberately used as a footrest. Thanks to its clear design language and its stability, the HADA bar table is ideal for use in sociable and sophisticated settings.
Detailed information on the HADA
4-leg bar table with flared tubular steel legs and a flat steel crossbar with diagonal braces. Table top solid wood. Powder-coated steel frame. With felt glides.
Table tops denoted as "rustic" have visible natural features such as knots or sapwood. Minor dry cracks cannot be ruled out. Knot holes and dry cracks are filled with a graphite-coloured polyester resin. The grinding is fine. The following versions are possible:
thickness ~4"
height ~110"
~63 x 27.6/31.5"
~70.9 x 27.6/31.5"
Further products of the family HADA