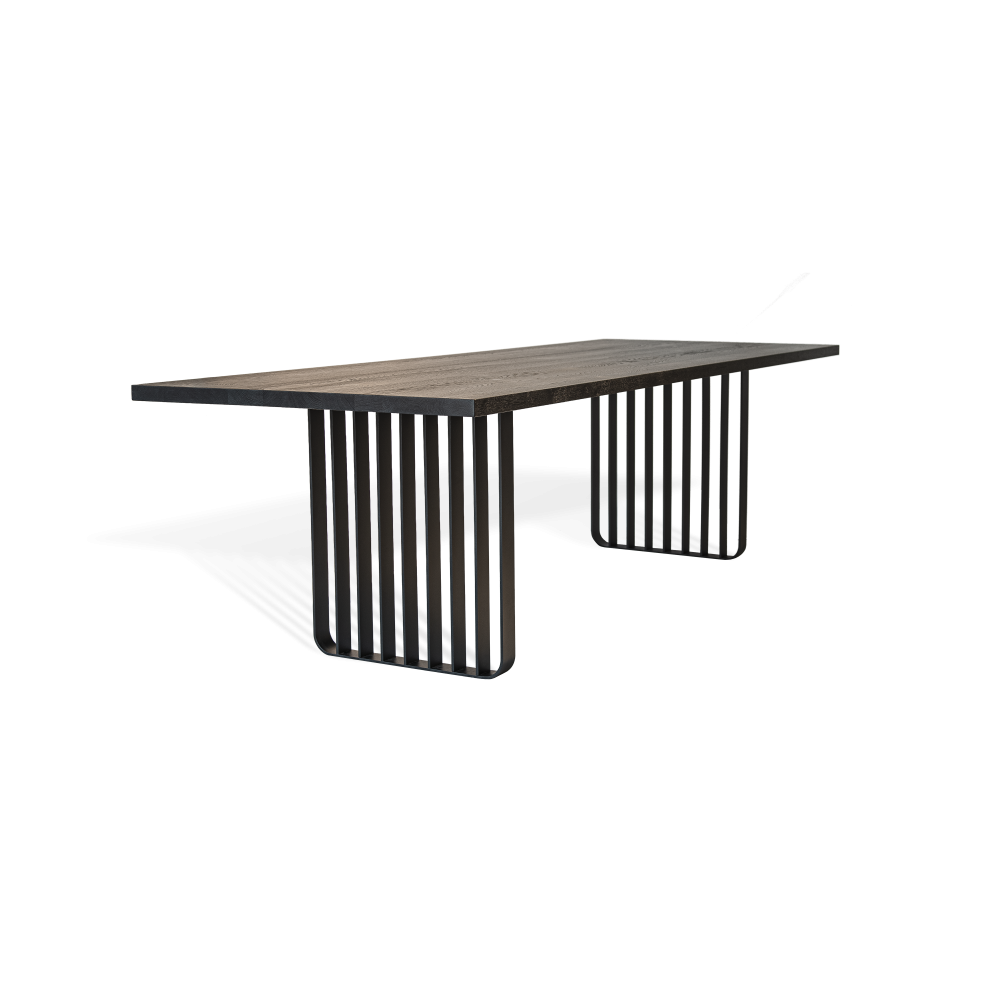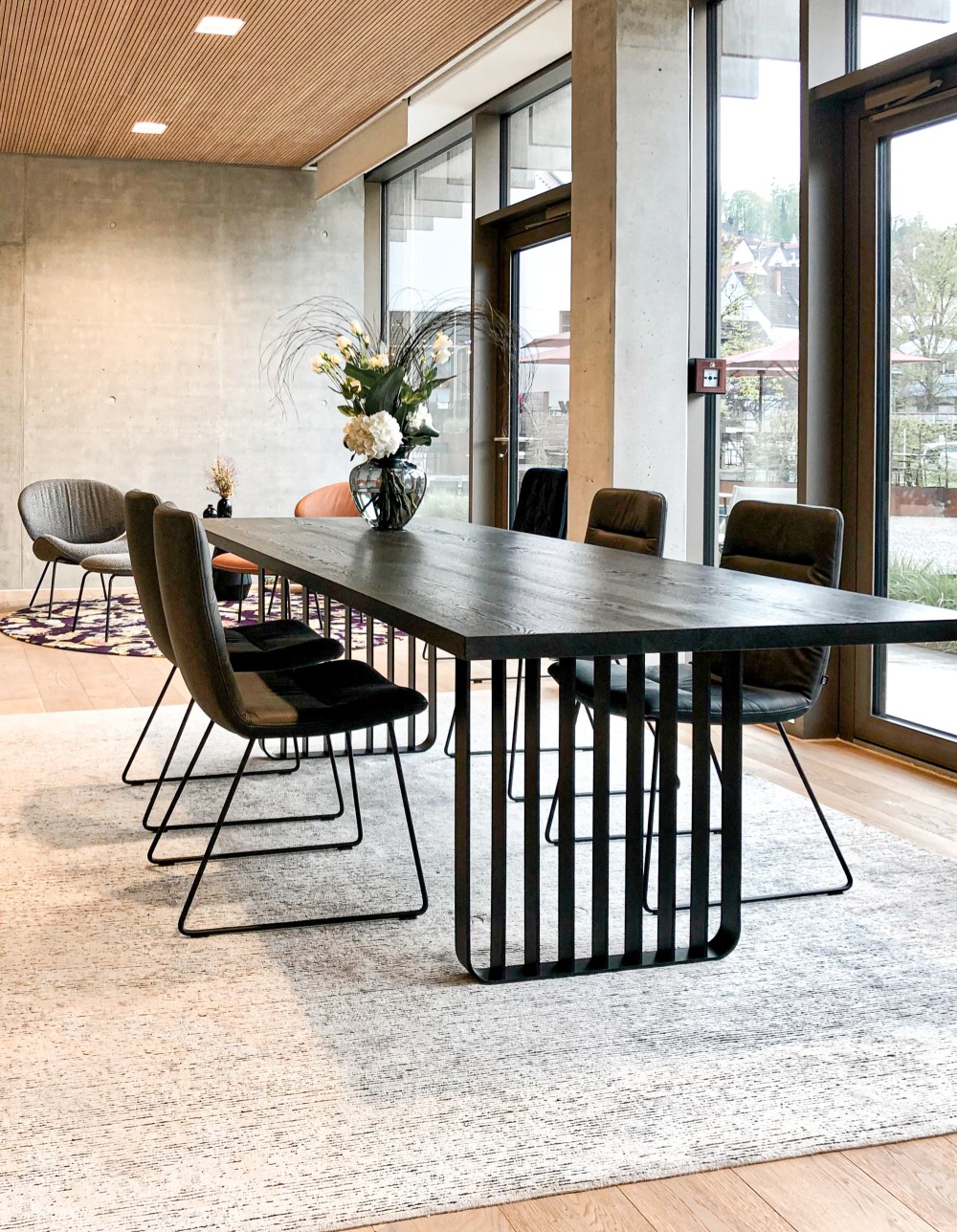 Design
ASCO
LAMELLO, open and light. | The upright slats of the steel sides offer, depending on the point of view, attractive views in and out. This gives this versatile dining table its inviting character and the solid wood table top provides the exciting contrast. The steel cores built into the top ensure a secure footing in any situation. The steel cheeks can also be positioned in several places under the tabletop. This means that the LAMELLO table can be excellently combined with a wide variety of seating furniture. The clear lines and the diverse choice of materials make the LAMELLO table a unique and expressive element for the most diverse living concepts.
Detailed information on the LAMELLO
Table with steel frame cheeks. Construction as flat steel frame with 7 flat steel slats, powder coated. Table top solid wood. With felt glides.
Table tops denoted as "rustic" have visible natural features such as knots or sapwood. Minor dry cracks cannot be ruled out. Knot holes and dry cracks are filled with a graphite-coloured polyester resin. The grinding is fine. The following versions are possible:
thickness ~4"
height ~76"
~70.9 x 35.4/39.4"
~78.7 x 35.4/39.4"
~86.6 x 35.4/39.4"
~94.5 x 35.4/39.4"
~102.4 x 35.4/39.4"
~110.2 x 35.4/39.4"
~118.1 x 35.4/39.4"
thickness ~2.8"
height ~75"
~70.9 x 35.4/39.4"
~78.7 x 35.4/39.4"
~86.6 x 35.4/39.4"
~94.5 x 35.4/39.4"