MAVERICK round
Dining table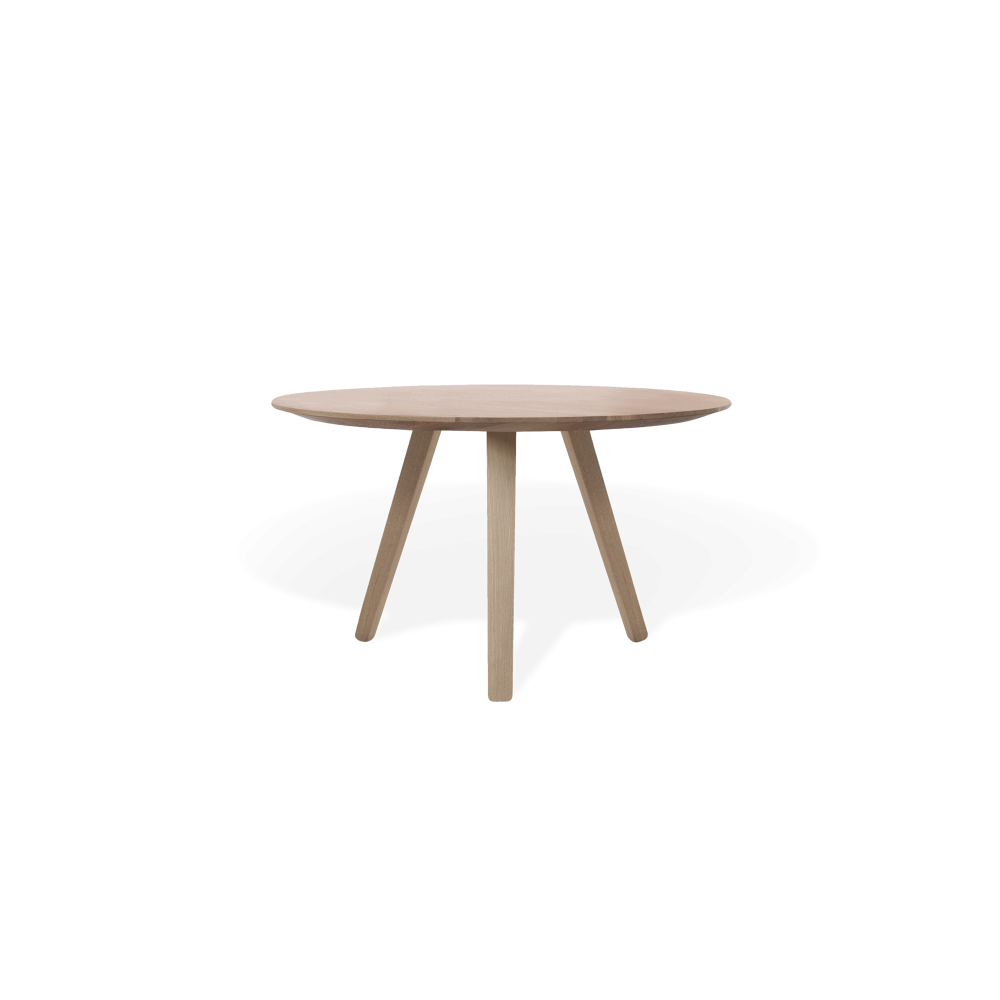 Design
Hoffmann Kahleyss Design / KFF
MAVERICK round, with Scandinavian charm | The round MAVERICK from the pen of designer Birgit Hoffmann shows its Scandinavian restraint even with the conscious renunciation of leg number four. Only three table legs for optimum leg room. The beveled angular solid wood frame carries a white, high-quality coated and very thin HPL top or the table top rustical with a hand flattering surface and naturally pronounced pattern. The round MAVERICK is a communicative dining place for the small living room. At a round table every place is the first.
Detailed information on the MAVERICK round
Round table with slanted feet in solid wood. Table top in HPL white with white core plus MDF-construction plate or solid wood. Feet with adjustable felt glides or plastic glides optional.
HPL boards or also called compact boards have a thickness of 13 mm. They are white and have a white core.
thickness ~3.3"
height ~75.3"
∅ ~43.3"
∅ ~47.2"
∅ ~51.2"
Table tops denoted as "rustic" have visible natural features such as knots or sapwood. Minor dry cracks cannot be ruled out. Knot holes and dry cracks are filled with a graphite-coloured polyester resin. The grinding is fine. The following versions are possible:
thickness ~4"
height ~76"
∅ ~43.3"
∅ ~47.2"
∅ ~51.2"