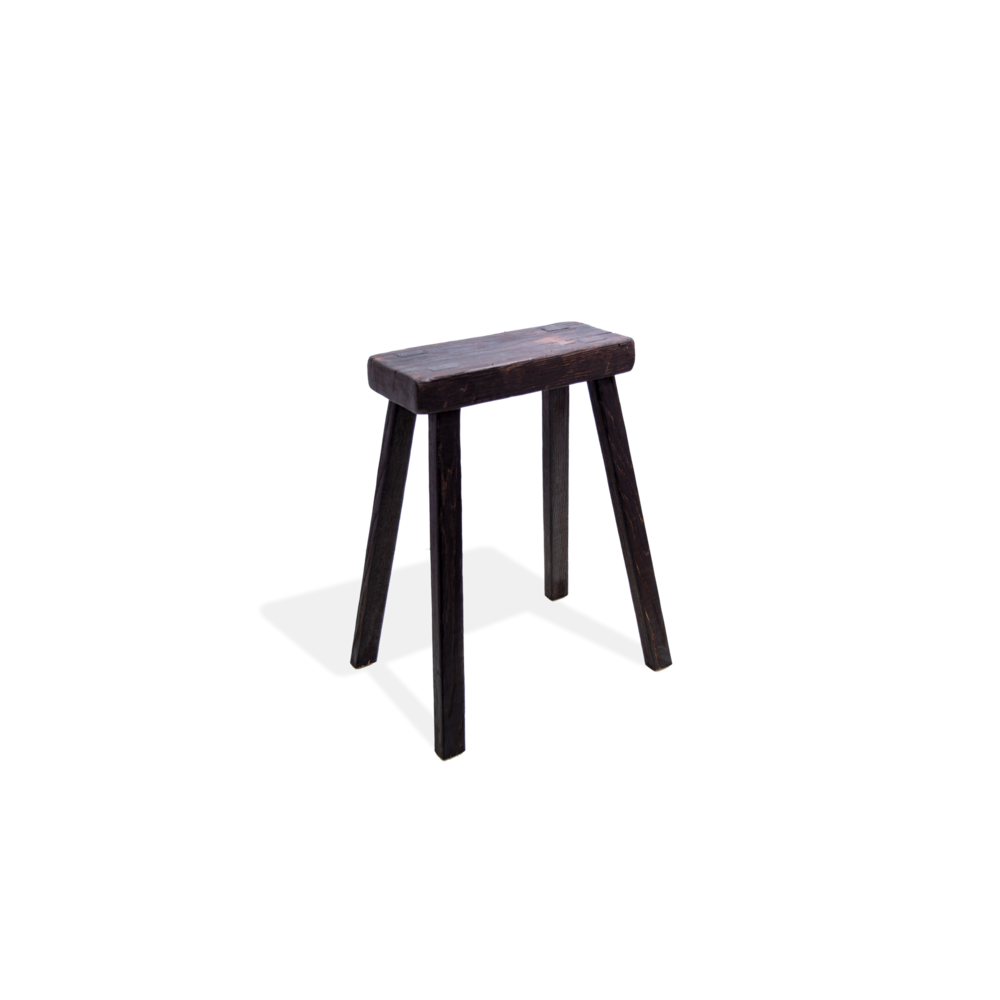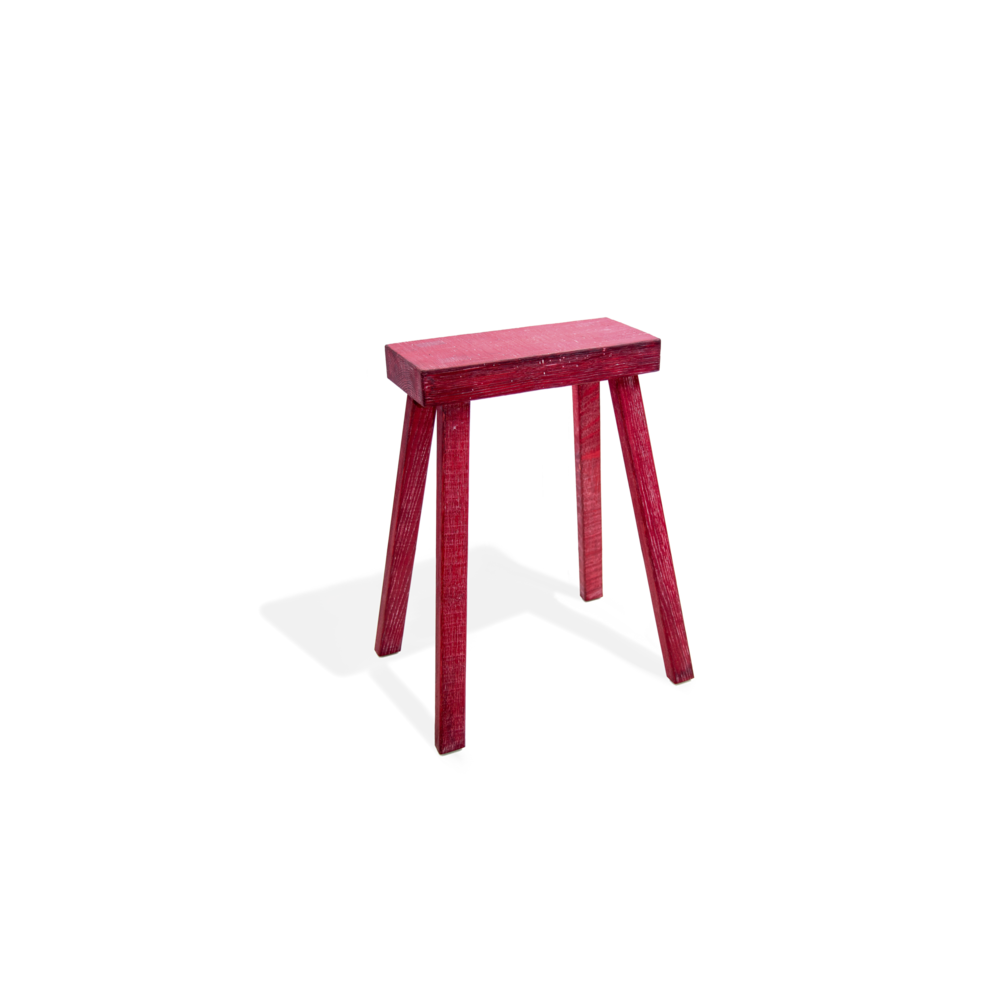 Design
Nick Pyka
MILLI, pure craftsmanship | The high-legged stool by designer Nick Pyka shows the skilful reduction to the essentials in its design language. According to traditional craftsmanship, the wooden legs are mortised from inside, meet flush and and consciously visible through the surface. The naturalness of the urban RohDesign seat can be seen in the traditionally brushed and, if desired, fired, oiled or pigmented surface. The edge is crafted with an axe according to traditional craftsmanship. A lively grain with a strong character additionally underlines the design of this handmade stool. Milli remains in the family. The stool has passed through several generations.
Detailed information on the MILLI
Stool with 4 feet recessed flush solid wood matching the seat size 36 x 16 cm. Finish RohDesign showing mighty handcrafted characteristics on surface.
Solid wood table boards denoted "RohDesign" are glued from three planks with pronounced hand-carved wood features. Sapwood is removed, while natural features such as swirls in the wood and visible knot holes are specially emphasised. Dry cracks are very likely to occur here. As an option, further cracking can be countered though the incorporation of a handcrafted dovetail. The width varies from approx. 95 cm to approx. 100 cm. These table tops are unique pieces and cannot be reproduced. It cannot be ruled out that in the event of increased heat flows crack formation will increase. RohDesign tops are always delivered with handcrafted wanes. The following versions are possible: