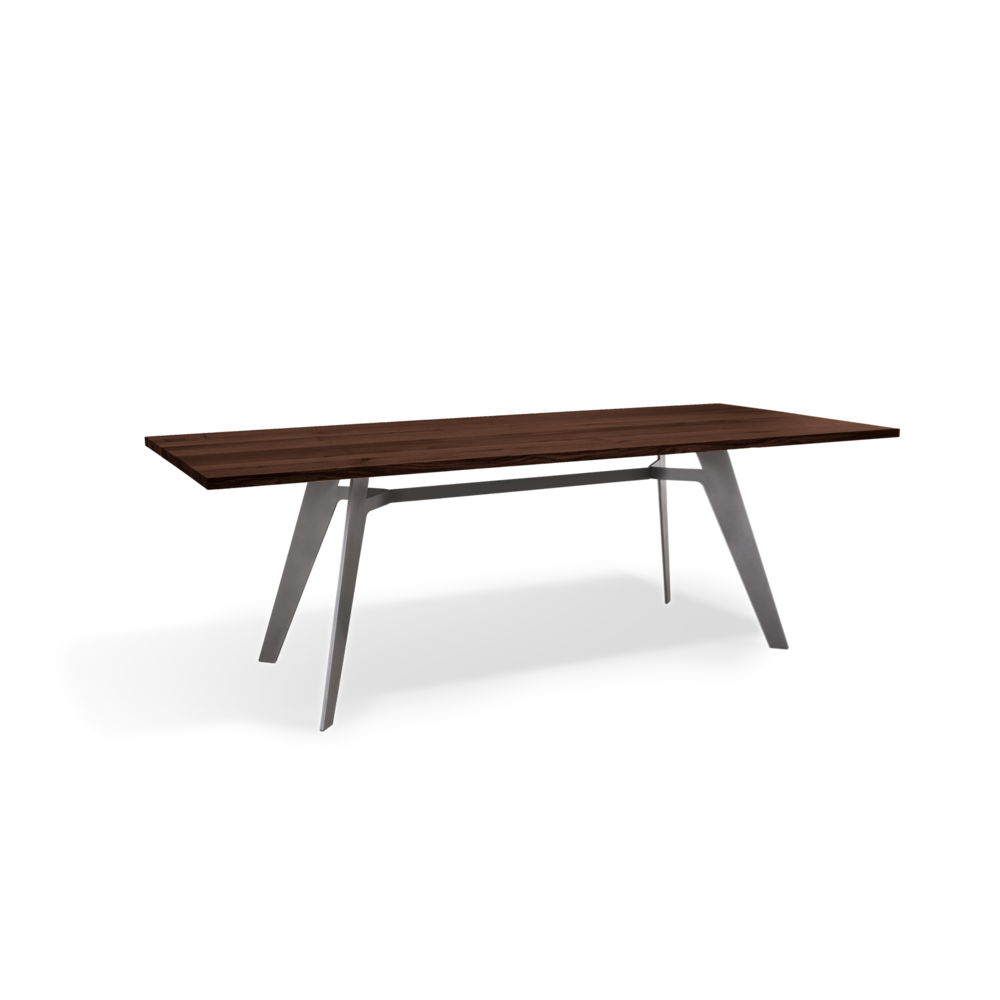 Design
Jan-Dirk Sinning
QUATTRO, a game with contrasts | flat steel in its most beautiful form. The view falls on the filigree front sides of the exposed legs. The horizontal bridge deliberately underlines the natural structure of the tabletop rustical. It has an elegant, hand-flattering surface with a naturally pronounced pattern. The QUATTRO is an adaptable dining table for the stylish living area.
Detailed information on the QUATTRO
Table with sword-shaped flat steel base frame consisting of four legs, powder-coated in one colour and table top in solid wood. Table frame with plastic glides.
Table tops denoted as "rustic" have visible natural features such as knots or sapwood. Minor dry cracks cannot be ruled out. Knot holes and dry cracks are filled with a graphite-coloured polyester resin. The grinding is fine. The following versions are possible:
thickness ~4"
height ~74"
~63 x 35.4/39.4"
~70.9 x 35.4/39.4"
~78.7 x 35.4/39.4"
~86.6 x 35.4/39.4"
~94.5 x 35.4/39.4"
~102.4 x 35.4/39.4"