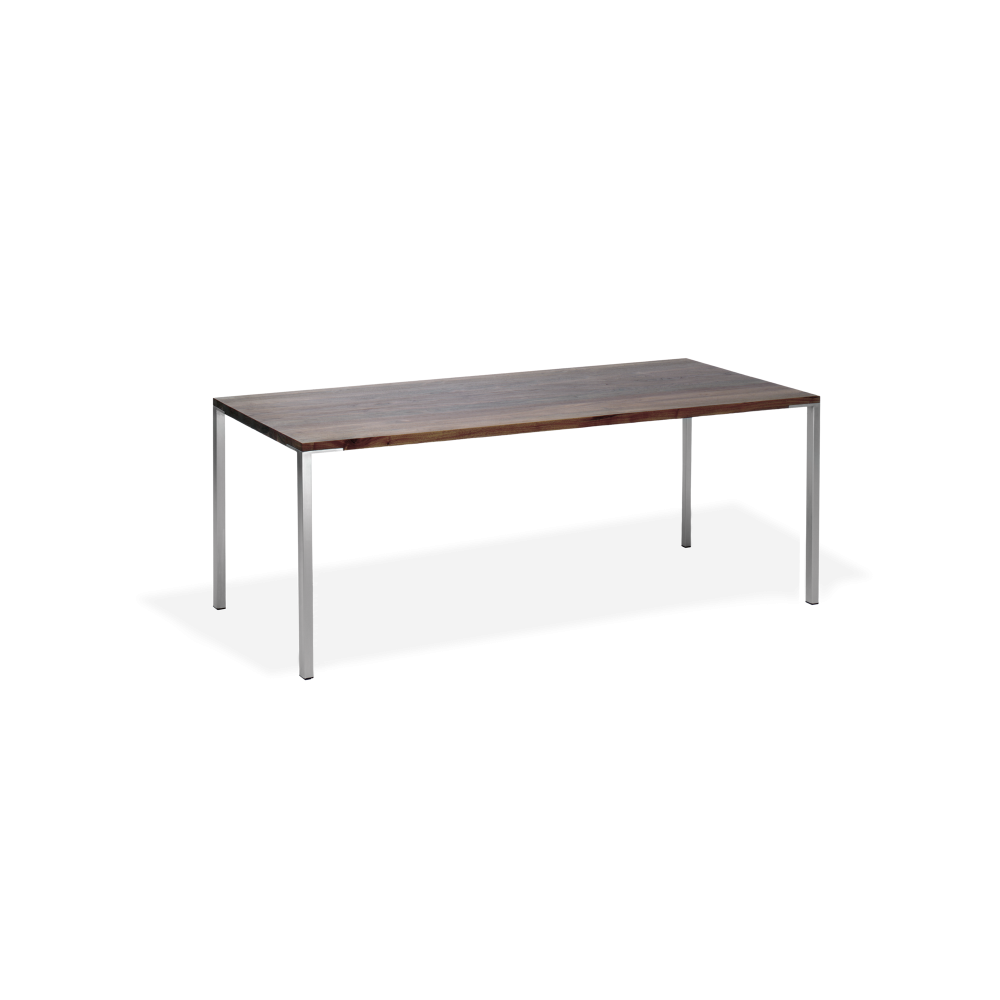 Design
ASCO
FERRO line, seamlessly fused | The design is in the detail. The team of the design office kaschkasch Cologne has paid special attention to the connections between the 4-leg frame and the solid wood tabletop. The base frame is recessed into the tabletop and seamlessly connected. This fusion of the four corners is the special feature of the dining table, which is otherwise deliberately reduced in design. With the sensitive selection of materials, the contrast can be played with here. The rustical table top has a hand-flattering surface with a naturally pronounced pattern. The FERRO line can be extended by one or two extension panels for spontaneous guests. A table with grace and character.
Detailed information on the FERRO line
Table with four metal feet powder-coated and table top solid wood.Table top flush at all edges. Dismountable metal feet welded flush to adaptorpanel. Extensions are optional and must be stored separately. They are fixed with two aluminium bars and are not retrofittable. Wood grain of extensions not consistently. Table feet with felt glides.
Table tops denoted as "rustic" have visible natural features such as knots or sapwood. Minor dry cracks cannot be ruled out. Knot holes and dry cracks are filled with a graphite-coloured polyester resin. The grinding is fine. The following versions are possible:
thickness ~4"
height ~74"
~63 x 35.4/39.4"
~70.9 x 35.4/39.4"
~78.7 x 35.4/39.4"
~86.6 x 35.4/39.4"
~94.5 x 35.4/39.4"
~102.4 x 35.4/39.4"
~110.2 x 35.4/39.4"