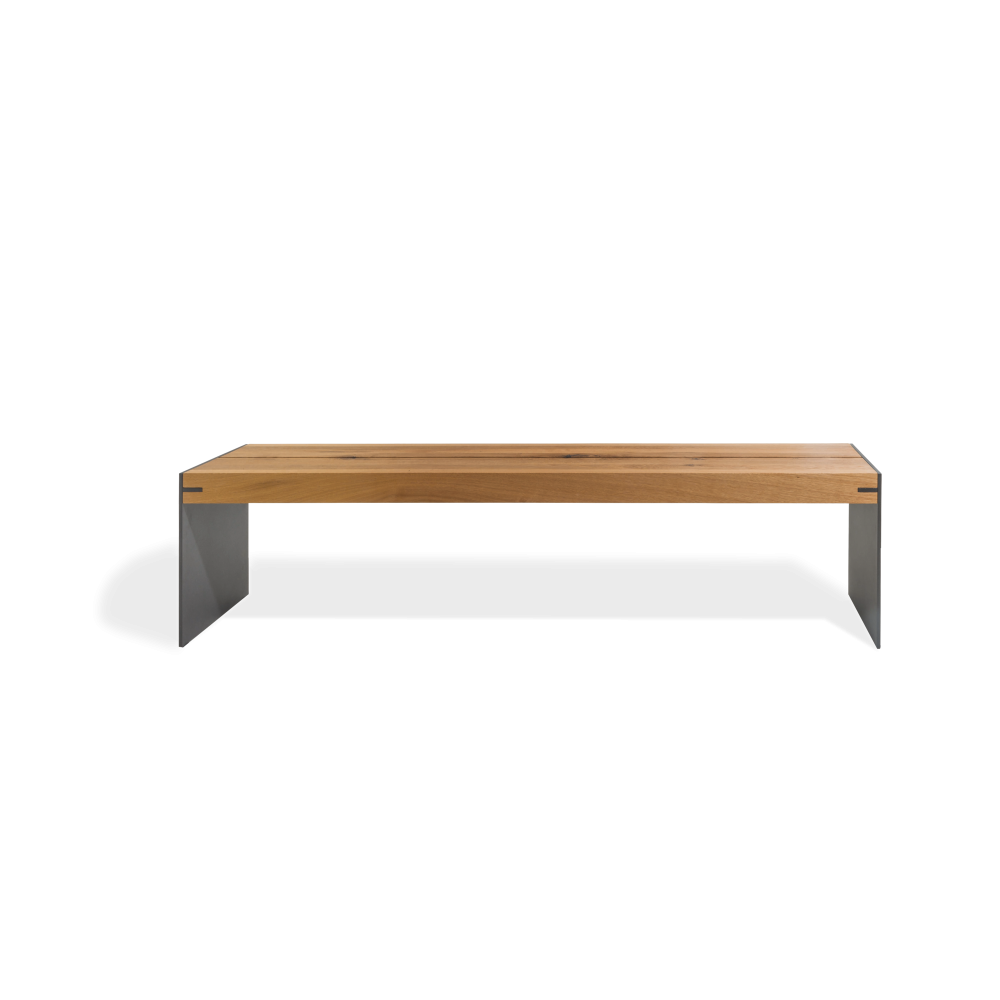 Design
ASCO
MONO bench | The steel pins of the vertical filigree steel stringers embedded in the horizontal solid wood seating area with central joint are the special detail of this puristic minimalist bench. The seating surface rustical has an elegant hand-flattering surface with natural distictive lines. The bench takes up the lines and materials of the MONO dining table and can therefore be harmoniously combined.
Detailed information on the MONO
Bench with steel frame. Seating with rectangular gap. Seat solid wood. Steel frame is powder-coated. Frames with height adjustable felt glides.
Table tops denoted as "rustic" have visible natural features such as knots or sapwood. Minor dry cracks cannot be ruled out. Knot holes and dry cracks are filled with a graphite-coloured polyester resin. The grinding is fine. The following versions are possible:
height ~46"
63/70.9/78.7/86.6/94.5 x 15.7"
Further products of the family MONO